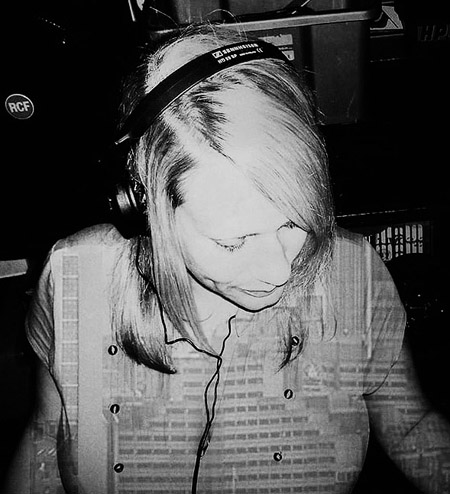 Welcome to the website of UK based DJ / Vocalist / Producer - Dephonix
Dephonix is a multi genre DJ and music maker in underground electronic music. She has been DJing 23 years and has created and managed 5 labels to date in various genres. Also a vocalist for over 20 years, event promoter, internet radio station manager & producer. Dephonix has been referred to as 'The Queen Of Future Jungle' by her peers, due to her string of Future Jungle releases and successful label Rinse Repeat which has pushed the genre and its emerging artists. With interests spanning many styles of music, and a passion everything underground electronic, Dephonix can be called on to deliver a set no matter what the genre. DnB, Jungle, House, Hardcore, Garage, Hip Hop, Breakz, Acid House/Rave.
At aged 4 Dephonix had a record player & an eclectic pile of records. A large serving of Hip Hop, Acid House/Rave and Pop & Rock dished up daily during her formative years had her hooked on dance music, and by her early teens Dephonix was going to nightclubs and listening to rave/hardcore.
Calling on influences from all genres of music Dephonix now devotes most of her time to producing, promoting and mixing House, Jungle, Breaks & Future Jungle Techno.
For contact, bookings, info, collaborations please email: info@dephonix.co.uk





Dephonix is a long time appreciator of House music - first as a listener/clubber & then vocalist, DJ, producer & event promoter - and has had the pleasure of experiencing some of the golden eras of the music. She first came into contact with House music during the late 80's via the late night television programme 'The Hit Man And Her'. This was soon followed by tapes of recorded House events in circulation at the time such as Sasha @ Universe, Graham Park @ The Hacienda.
In 1991 Dephonix scanned the radio waves for House music and found the Essential Selection with Pete Tong on Radio One. She became an avid listener, listening every week without fail for 10 years recording tapes & sourcing the tracks she liked. Clubbing magazine 'Mixmag' became her bible and with each issue she poored the pages soaking up everything about House music.
Dephonix has a wide knowledge of House's history and this can be heard in her sets & soulful vocals. Dephonix is a singer and her sets can be described as soulful vocal sets to sing along to. Sets for the people who love to sing as they dance! Dephonix runs Bare Grooves, a digital House music label (www.baregrooves.co.uk)
Dephonix first heard the sound of Beaks on Annie Nightingales Radio show in 1994. In its most organic form then she has followed the sound from its roots to the Nu Breaks sound of today most recognised for syncopated beats and highly processed bass lines. Favouring the whole spectrum of the sound Dephonix plays what she refers to as 'Atmos Breaks' (deep breaks) and also the chunky tear-out sound.
As a reference to her roots Dephonix sets have an earthy feel with basslines that rumble & pulse in key with your heartbeat.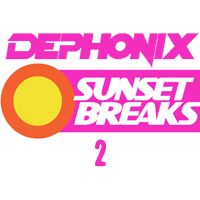 DEPHONIX SUNSET BREAKS MIX 2
1// Karl Sav - Bone Marrow
2// Nu Breed - Qurious
3// Andrew Phillipov - Numb
4// Thec4 - Overload (Thec4 2k12 Mix)
5// Mafia Kiss - Fall To The Floor
6// Colombo - Inzekt
7// Wrexx - Contact
8// 360 - Boys Like You (Datadex Breaks Remix)
9// Simon Holmes - Skyline
10// Double Negative - Prophet
11// Hostage - Butt Milk'n
12// The Falls - Never (Karl Sav Remix)
13// Jaded Dollarz - Changes
14// Domingo & Money - Dark Moonlight (NuBreaks Mix)
15// M-Balanace feat Nusense - Disconnect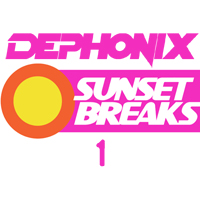 DEPHONIX SUNSET BREAKS MIX 1
1// Pop Shuvit - Conversations (Shiloh Rmx)
2// Beber & Tamra - You Wonder (Instrumental Mix)
3// Drunken Allstars - Caged (Gemini G Original Mix)
4// Momu - One (Original Mix)
5// DJ Rocca & 5th Suite - Pulse Hard
6// Kiril - Primitive Science (Bushwacka! Rmx)
7// Retronic - Fired Up (Apollo Kids Rmx)
8// DJ Mutiny ft Miss Trouble - Whatchu Gonna Do
9// Influenza - Prozac Nation (Original Mix)
10// Breakneck - Chapter 2 - Summerize
11// Jake Subtropic Vs Ben Burns - Never Drink Again
12// Phantom Beats - Mercury (Stabilizer Rmx)
13// Nu Breed & Luke Chable - One Day (Chables Extension Mix)
Remember that sound you loved in the early 90's. Breakbeats, happy people, whistles and horns. That sound is back with a few modern twists! Generally referred to as 'Future Jungle'(because Future Jungle Techno is too much of a mouth full!) the music still has those breaks and beats synonymous with the Jungle Techno sound, but now modern bass lines and tweaks make an appearance giving the music a fresh new outlook.
With her roots grounded firmly in the acid house, techno & early rave era Dephonix has focussed on pushing this new sound forward by creating a label 'Rinse Repeat' (www.rinserepeat.co.uk) and producing tracks.
The mixes here focus on the producers and tracks pushing the music forward.